7 min read
The Complete Guide to Website Development for Your Solar Business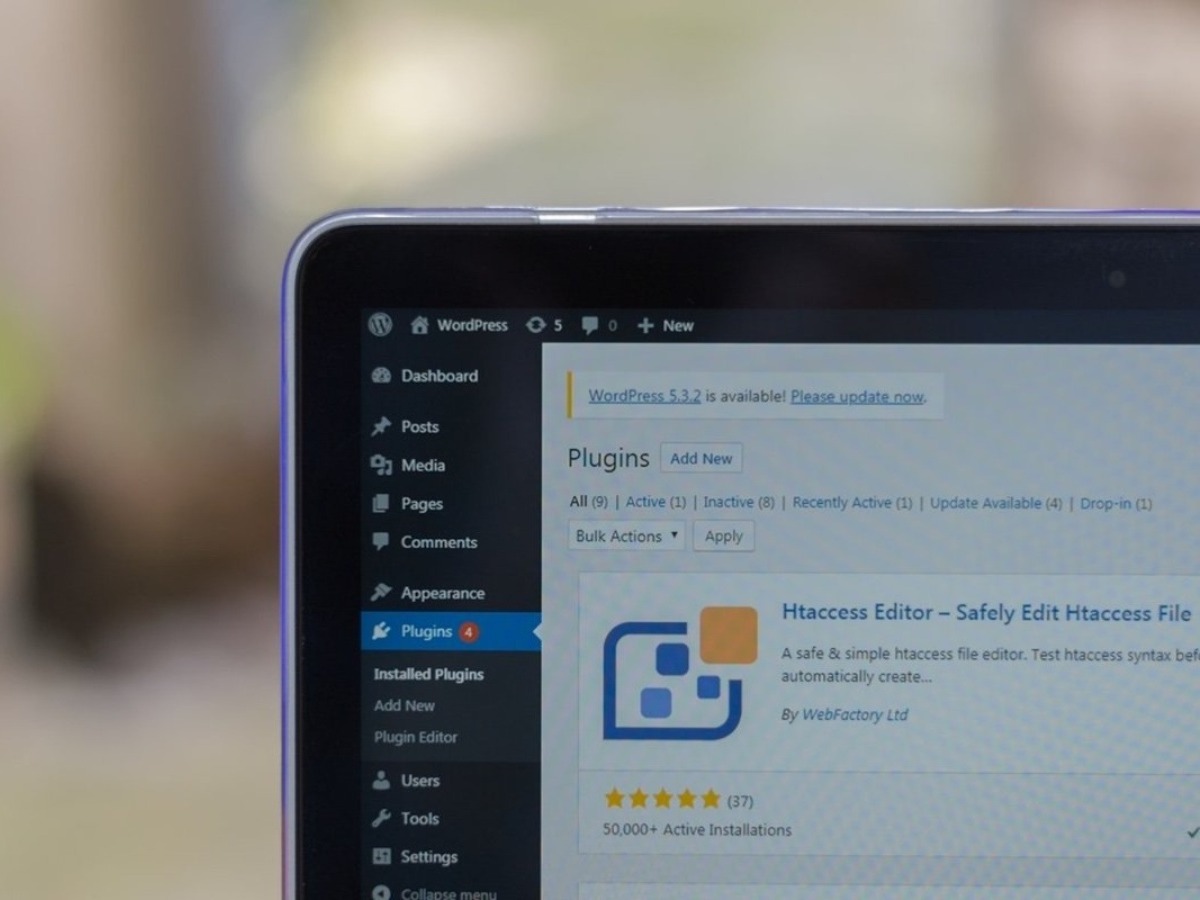 Your solar business is a physical business, bricks and mortar. You talk to customers, you go out to their homes or places of work and you support their technology. So, often dealers wonder why they need a website. Despite solar being a fairly in-person, face-to-face industry, we will outline why a website is still extremely important.
Here's everything you need to know about developing (or updating) a website for your solar business as part of your solar digital marketing strategy.
Do I Really Need a Website?
Today, people look for everything online. People are more likely to Google "emergency rooms" than try to call an emergency number. As a solar business in a highly competitive industry, if customers are able to find your competition online before they find you, you know who they will call first.
It's not enough to just have a rudimentary website. Keeping it updated matters. If your website isn't updated frequently, there's no reason for people to want to visit it again. The less traffic you have to your site, the lower your site will appear in rank in search results.
And search results are important. Why? Because they determine how prominently your company is featured. It's not like the phone book: You aren't shown alphabetically. You're shown based on engagement and traffic, ie Google decides whether to show your business listing or not! But luckily as your traffic grows it will continually build your business and Google will prioritise your business as a relevant solution to search queries.
Search results are important because they determine how prominently your company is featured.
What Makes a Website a Good Website?
Good websites are:
✅Updated frequently - The more frequently the site is updated, the better maintained it will appear to be to search engines. They don't want to promote abandoned sites or old content.
✅ Load quickly - Speed matters. People won't wait longer than a few seconds for a website to load. They'll bounce off the site, and the site's rankings will go down.
✅ Contain valuable content - Write meaningful and relevant content for your customer.
Sharing content from one of your trusted partners (solar panel, battery or accessory supplier) is a great way to align yourself with the big players and you can provide links back to their site. The issue of having duplicate content isn't much of a concern these days. Machine learning has taken content sharing to the next level. Search engines aren't looking for duplicated content so much as they're looking at whether users are finding the content relevant and valuable.
Currently, search engines will rank websites based on their own proprietary algorithms and machine learning. Google is undoubtedly the most popular search engine in the world—but others should be aware of include Bing, Yahoo, Baidu, and Yandex.
Good websites are updated frequently. They load quickly. And they have a lot of valuable content.
How Do I Create and Manage a Website?
To create and manage a website, you have two choices:
You can develop it on your own, or
You can hire a company to do it.
If you have some technical knowledge, creating a website doesn't need to be difficult. There are "content management systems" such as WordPress that make developing a website very easy. You don't need to know how to program or code.
You can also hire a company to manage your website for you. This is often the fastest and easiest option, but it does often come at a cost. You need to consider website development and website maintenance.
There are a number of different options to take when deciding on a website platform, including: WordPress, HubSpot CMS, Wix, Weebly, Squarespace and Shopify.
However there is a reason why WordPress is a popular choice. WordPress is easy to navigate and intuitive, you can develop your own website and then you can maintain it on your own. It does takes work if you're starting from scratch. There are "one click" installs on most popular hosting services - bu make sure you don't choose cheap hosting that slows your site down.
Here are some things to consider when you're making the decision about website creation and management:
What internal resources do you have to cope with building and maintain your own website?
Do you need to focus on your core business (leads and selling) rather trying to learn how to create and maintain a website?
How good are you with technology? If something goes wrong, do you have someone in your team who is confident to troubleshoot and find solutions?
Do you have the time to stay up-to-date with latest trends that generate quality leads?
If you need to focus on your core business then outsourcing website activity is a no-brainer. If you have a resource who is up-to-speed with latest trends and best practices on website development and maintenance then keep the activity in-house.
Often hosting and maintaining a website is not the only consideration for a solar business. There also the marketing activity that goes hand-in-hand with a website launch that often gets dealers wondering whether they should outsource their marketing campaigns.
How Do You Update Content On Your Website?
Let's start with a beginner's guide to updating your website.
Begin with an audit.
Take a look at your current website:
Is all the information correct?
How much content do you already have?
What other areas need to be addressed?
When building out the content of your website, consider:
What questions are you asked most frequently?
What would you want your customers to know?
Are there any timely things that have occurred in your area?
Are there other things that may be of interest to your customers?
Your content should be a mix of "evergreen" topics and topical events.
Evergreen topics are things that people will always be interested in, such as "How do I maintain my solar power panels?" Topical events are things that may be fleeting, but will create a large uptick in interest. These are things like, "State government rebate schemes for 2020."
From there you can start fleshing out your strategy plan:
Update your website, paying attention to things such as opening hours, contact details and services offered.
Start a schedule for content updating, such as every Friday.
Link your website to your social media accounts.
Test your website on both desktop computers and mobile devices.
Here are some tips for updating your website content, in general:
Make sure you remain consistent. Posting consistently is the best way to get repeat viewers.
Keep your content both lengthy and informative. You ideally want each article to be 700 words or more.
Pay attention to your search engine optimisation. Include keywords such as "solar panels" and your location.
Update older content to add more information. This will create more valuable content on your site over time.
There are many people who devote their entire careers to managing and updating content. You don't have to be one of them; you already have a career! But by following the above tips, you can improve upon your content management, and make the entire process easier for yourself overall.
Be consistent | Provide quality content | Update your site regularly | Take advantage of SEO practices
Is My Website Mobile-Friendly? Does It Have to Be?
Part of your checklist should involve checking to see whether your website works well on mobile.
For a long time the numbers of people using mobile versus desktop were neck-and-neck in the stats. During 2019 the mobile market has started making headway against Desktop users, with 47.99% of users are now searching via mobile, in Australia. This trend is expected to increase during 2020.
Websites have to be easy to use and navigate on mobile. In the past, that meant creating a separate site entirely for mobile. Today, the goal is responsive design, which means a design that will change depending on how it's being viewed.
Tip: WordPress templates will automatically provide mobile versions of your site.
48% of Australians are searching for products or services using a mobile device.
How Can I Make My Website More Popular and Engaging?
Once your website has been created, it's up to you to make sure that people want to visit it again and again. When it comes to solar panels, the best way is to maintain a robust amount of content regarding solar panel information. You could do this by:
Building out a "knowledge base" of the most frequently asked questions
Adding a number of solar calculators
Having the latest information about rebates available in your state or territory
In addition to that, you can build out your social media accounts. The more engaging your social media channels are, the better. Likes, shares, and comments all help brand awareness.
Provide relevant content that makes people want to come back and revisit your site.
How Much Does It Cost to Design a Website?
The cost of a site varies, it's rarely a one size fits all approach.
If you decide to design your own site, it could cost only a few dollars a month for WordPress hosting. If you want someone else to build you an extensive and valuable site from scratch, it could cost thousands. Your goal should be to find a balance between your budget and what you want your site to do.
Advanced features may cost money in the short term but it worth it on the long run. For example, you will pay more for a site that can take bookings for your solar consultations or provide an instant quote. To get around these high-end advanced features you can put other lead generation tools in place that allow your customers to work their way into a marketing funnel that can qualify the lead before an on-site visit.
Where To From Here?
It makes sense that a solar business would benefit from having a responsive website. It supports your brick-and-mortar storefront and allows your business to be found when someone is searching online. Without it, customers don't know how to find you!