Website Updates
We take away all your solar website hassles. Fast.
Overview
Each month we quickly and efficiently take care of all your solar website updates, including WordPress updates, backups, content changes and optimisations for Google.
When we say 'quickly' we mean quick - often changes are made on the same day you request them.
When we say 'efficiently' we mean we take care of it all - we know solar, so there's no wasted time in back and forth.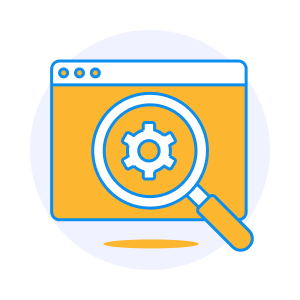 The Success of your Solar website relies on it being fast, up-to-date with the latest solar product details, and optimised for Google.
Who is the Website Updates service for?
We recommend the Website Updates service if you:
don't have time to be checking and testing WordPress plugin updates
don't have time to be updating product details on the site
don't know how to optimise content for Google
don't want to worry about how to manage backups
don't know how to ensure images are the right file size so they don't slow down the site
don't know how to install Google Analytics tracking properly
don't know how to install Facebook conversion tracking on your site
don't have time to be updating specials on your site
don't have time to be setting up new landing pages for offers
want to remove all the hassle of managing your website
What's Included in the Website Updates service?
The service includes:
WordPress core, plugin and theme updates
Manage backups
Up to 3 hours of content updates each month for items like:

Home page updates
Updating product page details
Updating contact details
Updating addresses and office hours
Adding Google Analytics tracking code
Adding Facebook pixels
Adding conversion tracking code
Adding new specials
Adding case studies and client testimonials
Adding install photos
Adding landing pages and thank you pages
Adding blog posts content (that you provide)

Special hourly rate for additional hours if required
What's Not Included?
Please note: this services doesn't include new website page graphic designs. We update existing pages and add new pages based on existing page designs.
How It Works
We take care of all the WordPress hosting, backups and WordPress plugin and theme updates for you automatically.
For content updates, simply email us with any changes and we'll take it from there. For example:
Receive a product spec update email from a supplier? Simply forward it to us and we'll ensure the details on your site are updated.
Take a few photos of a recent solar install? Simply email or text the photos to us with a few notes on where and what the install is and we'll add it to the site. Too easy!
How Much Does It Cost?
The Website Update service is included in all Essentials, Pro and Elite Monthly Subscriptions.
If you aren't on one of our Essentials, Pro or Elite subscriptions, you can purchase just the Website Updates service for a monthly fee of $399 AUD (+GST for Australian businesses).
Benefits of the Website Updates service
Simply: Peace of mind.
It's a relief to know that your website is in good hands, being actively managed and updated each month.
No more worrying about the site having old plugins and out of date content.
Sleep better, knowing that's one less thing you need to think about.
Feel confident - knowing you can focus on installing solar.
Want to get started with Website Update service?
Book a discovery call
In the call we'll answer any questions you have, dig into your website to check we're a fit, and chat through how we work with you to grow your solar business.
Click here to schedule in your discovery call