Website Audit and Review
A full review of your solar website to check performance, content, usability and SEO.
Overview
We'll perform a full review of your solar website to check performance, setup, content, user experience and how it ranks in Google (SEO).
You'll receive a list of actionable recommendations (no fluff) and optionally we can then help implement them all for you.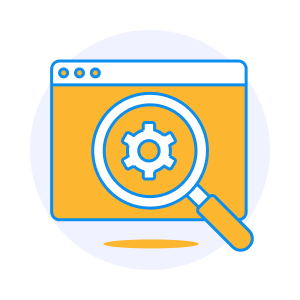 The Success of your Solar website relies on it being fast, up-to-date with the latest solar product details, and optimised for Google.
Who is the Website Audit & Review service for?
We recommend the Website Review service if you:
don't have time to check if your site is setup to be fast and performant
don't know if the latest product details are updated on the site
don't know how the site performs in Google
don't know how to check if images are the right file size so they don't slow down the site
don't know if Google Analytics tracking is installed properly
don't know if you've installed Facebook conversion tracking on your site
don't have time to check if specials on your site are correct
don't have time to check if your landing pages for offers are working
want to eliminate all the hassle and stress of working out if your website is working well for you
What's Included in the Website Review service?
The service includes:
Review of site performance

Is your site fast, and if not, what are the issues and how can they be fixed

Review of site navigation and user experience - are visitors finding the information they need

Are services clearly explained
Are your products (panels, inverters, batteries, heat pumps, etc) up to date

Analysis of how your site is ranking in Google

Including overall SEO of your site
How you compare to your competitors
Key areas that can be improved

Review of all your tracking

Is Google Analytics in place and reporting correctly
Is your Meta Pixel correctly inserted

Review of landing pages

Are landing pages for offers converting well, and if not what are the problems and how can they be fixed
What's Not Included?
Please note: this service doesn't include creating new website pages. We review existing pages and can (optionally) update them as required to fix issues.
How It Works
We set up an initial call with you to explain the process, understand your business and ideal customers, and gain access to your site accounts (WordPress, Google Analytics, etc).
We take care of all the analysis, review and prepare documentation with findings and recommendations.
We organise a follow up call to chat through the findings and action updates as required.
How Much Does It Cost?
The Website Audit and Review service is included in Pro and Elite Monthly Subscriptions.
If you aren't on one of our Pro or Elite subscriptions, you can purchase just the Website Review service for a one-off fee of $799 AUD (+GST for Australian businesses).
Benefits of the Website Review and Audit service
Simply: Peace of mind.
It's a relief to know where your website stands, with any issues and opportunities identified, plus recommendations for how to proceed.
Sleep better, knowing that's one less thing you need to think about.
Feel confident - knowing you can focus on installing solar.
Want to get started with Website Review service?
Book a discovery call
In the call we'll answer any questions you have, dig into your website to check we're a fit, and chat through how we work with you to grow your solar business.
Click here to schedule in your discovery call