Google Ads Audit
A complete review of your Google Ads account to highlight issues, recommend fixes and improve your campaigns.
Overview
The Google Ads Audit is a complete review of your Google Ads account to highlight issues, recommend fixes and improve your campaigns.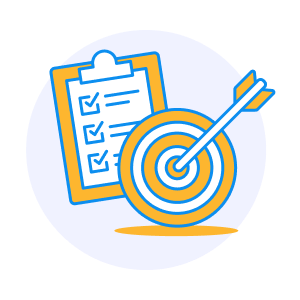 The Success of your Solar dealership relies on the right mix of online channels - whether it be organic rankings in Google, an advertising campaign or social presence, we'll get you noticed.
Who is the Google Ads Audit for?
We recommend the Google Ads Audit if you:
can't keep up with all of the latest Google Ads updates
don't have time to understand the platform and all the features it offers
have just taken over an account and need to review what's working, what's not and opportunities
want to stop wasting money and focus on efficiency
want to make sure your business is targeting the right keywords and audiences
want to check that you are are tracking conversions correctly
think Google Ads is a waste of money and want to uncover areas to eliminate from marketing spend
want to see what campaigns have worked well and what gaps you can target
want to understand if Display or Search campaigns perform better
want to make sure the account is structured and labelled clearly for reporting purposes
have never managed Google Ads before, and don't know where to start
want to ensure all the benchmark basics are covered
want to see how much you are paying per click on your main keywords
want to check that you are targeting the right areas
want to make sure you have all ad types covered
need to be able to report back easily to your manager
want to see if the search terms report uncovers new keyword ideas
want to avoid "I wish I knew that earlier" moments
Benefits of the Google Ads Audit
The Google Ads Audit will highlight in a grading system (ABC) which areas of your solar dealership's Google Ads account require immediate attention.

An audit can be done quarterly, half-yearly or annually to identify any issues with your campaigns.
Highlight wasted spend
Identify opportunities
Plan for the coming year
Improve your Google Ads performance
Generate better profit and leads from campaigns
Stop wasting money
Google is constantly changing. Regularly reviewing your site and staying up-to-date on the terms people are searching for is important for your business growth.
Want to organise a Google Ads Audit for your solar business?
Book a discovery call
In the call we'll answer any questions you have, dig into your business to check if we're a fit, and demo how we work with you to grow your solar business.
Click here to schedule in your discovery call